Tree removal
Trees provide natural beauty to any property, but unfortunately, due to a variety of different circumstances, they often need to be removed. This can include disease, age, or storm damage. For your safety, tree removal may be necessary. If this is the case, call on the licensed and insured professionals from Monkey's Tree Service LLC
Ropes & Rigging
There are times when there is little to no access to get a bucket truck or crane to a tree so we resort to what we specialize in. Climbing and setting a series of ropes and heavy duty pullies or (blocks) and utilize them with a little bit of physics to bring the tree down safely and efficiently with no harm to surrounding trees or structures.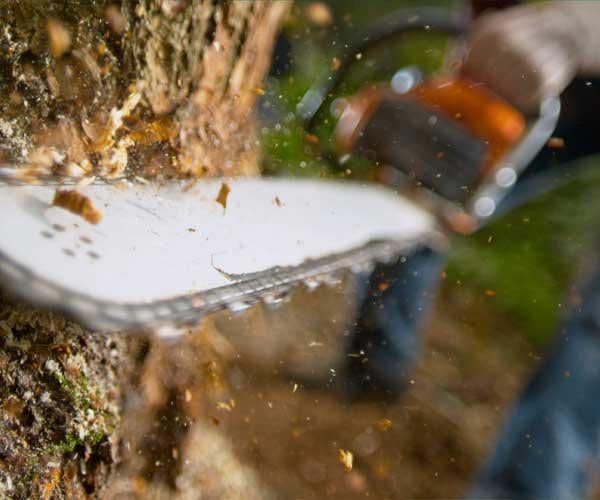 Pruning & Deadwood Removal
Next to watering, pruning is the most commonly performed tree maintenance procedure. Landscape trees require periodic pruning to remove mistletoe, broken or diseased branches, alleviate crowded limbs and eliminate hazards. Pruning "opens up" the tree's canopy and permits more air movement and sunlight penetration, allowing for vigorous growth.
Proper pruning will make your trees look healthier as well as increase their life expectancy.Since each pruning cut can potentially alter the appearance and health of your tree, no branch should be removed without a reason. Our pruning professionals will ensure that your tree receives the maximum benefit from pruning without subjecting the tree to damage.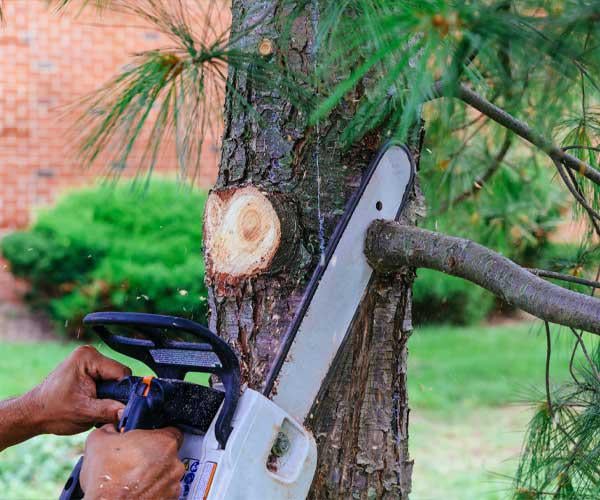 Tree Trimming
If you are looking for Roanoke, VA Tree Trimming services, Monkey's Tree Service has you covered. Regular tree trimming helps tree growth from getting out of control, while also removing any dead or damaged limbs. The result is a stronger, healthier tree. Regular pruning and trimming will also help to prevent potential disease.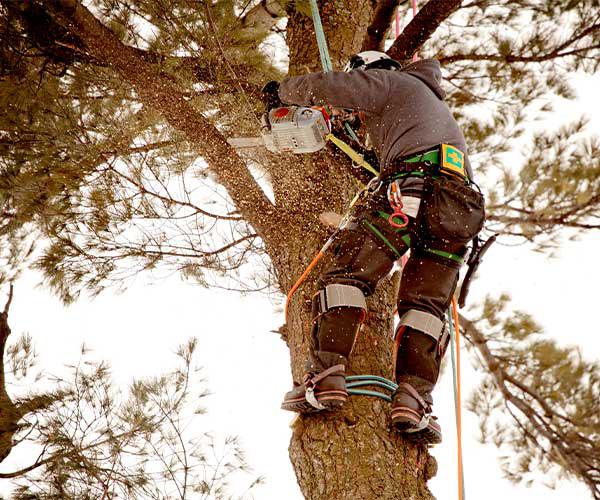 Our Tree Trimming Services Include:
Crown Cleaning – Dead limbs are identified and removed.
Crown Raising – Our arborists can analyze the best pruning approach for your trees and, if necessary, trim the lower edge of the tree's crown. This can allow for vehicles and pedestrian clearance, based on municipality specifications.
Crown Reduction – If necessary, our certified tree care experts can reduce the tree's crown to improve appearance or address excessive weight at limb end.
Crown Thinning – Thinning allows light and wind to penetrate your tree while reducing excessive limb weight.
Limb Pruning & Reduction – Overly heavy branches and limbs can become prone to breakage. Count on our crew to prune these areas and remove limbs, as necessary, to avoid this hazard.
Obstruction Clearance – Trimming ensures clearance of buildings, light poles, signs, and utility service equipment (with the exclusion of high-voltage lines).
Schedule your tree trimming service today with Monkey's tree service. Trees of all ages can benefit from regular trimming.
Give us a call at (540) 815-6225 or Contact us for a FREE estimate and experience our exceptional customer service.